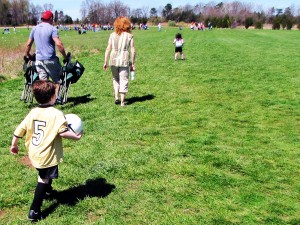 A working couple with school age children had $1,800,000 in 14 investment accounts at 5 different banks and brokerages. They realized they had little insight into how their money was invested as a whole, if they were properly diversified and what the overall return was on the investments. Between their estate attorney, tax preparer, insurance agent, bankers and brokers, this couple had arrived at a place where they needed a quarterback to consolidate, oversee, plan and manage all of their holdings. There were too many moving parts and diverse inputs.
Our first step was to provide a consolidated view of their accounts and proceed with combining them as we could at one institution. We provided them with an online individualized MFA portal to view all the accounts with values and the returns, as well as provide a single quarterly statement summarizing all of their investment assets. We evaluated the family's current spending including: household and personal expenses, private school tuition, and insurance expenditures. We helped them lay out their longer term goals with regard to college funding for their children, and their own retirement objectives. The information we collected helped us determine it was a good time to shift funds from their regular IRA's into Roth IRA's, as well as pinpoint areas where they could increase savings even more.  Using our aggregation technology, we were able to fold their existing company 401k holdings into our quarterly review and portal and derive an allocation model that took into account all of their assets, those held elsewhere as well as the ones under our direct management. We maintain contact information for their accountant, attorney and insurance agents and gathered all documentation into one location so we could review their filed tax returns, insurance needs, and estate documents in connection with continual planning reviews.
Having all of their financial information reviewed in its entirety by a professional wealth advisor, brought them tremendous peace of mind. They had their "quarterback", a clear picture of their assets and performance, and a comprehensive plan for their future.