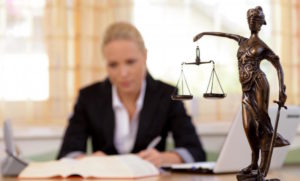 Melissa is proud to be raising a daughter as a single mom while practicing law at a high level. Always careful in planning for the future, Melissa wanted to make sure she was managing the fruits of her hard work and on the right track to fund her daughter's college education and her own retirement. She asked some of her clients in the investment business for referrals and through that became a client of MFA.
Melissa told us that despite representing many clients in our industry, that didn't make her an expert on investing and she didn't particularly want to become one. What she sought in an investment advisory relationship was pretty straightforward – timely, thorough answers to her questions; cost-efficient investing; and creation and implementation of a plan that would ensure adequate resources for her daughter's education, her own eventual retirement, and a legacy for her future grandchildren and for her charitable interests.
Since Melissa started with MFA over a decade ago, there has been a lot of market volatility, and it helped her to have a rational sounding board to help keep her focused on her long-term objectives. She can now see her own clear path to success.
Financial help isn't just about managing investments. Melissa appreciates MFA's holistic, thoughtful perspective to help her evaluate opportunities as they arise. She still worries from time to time (she's an attorney, after all), but she takes comfort in the fact that her financial future is secure.