The year hit the half way mark with the major asset classes all showing positive returns.  Real Estate funds soared in the second quarter, no doubt benefitting from new Fed Chairwoman Janet Yellen's position to continue to use the Fed's clout to keep interest rates low.  Bonds also have enjoyed positive returns this year, confounding those who feared inflation and rising rates would erode bond prices.
We wonder if the economic recovery no one believed is beginning to edge out the financial recession no one remembers.  CNN Money displays a Fear and Greed Index1 in which six metrics are combined to provide a snapshot of current investor sentiment.  Does the July 2 reading of 89, categorized as Extreme Greed, indicate that now is the time to sell, take profits, and opportunistically wait for prices to fall so we can buy back cheaply?  If only it were so easy.  Readings have been this high throughout this recovery and stood over 80 at the beginning of 2013, just as the US stock market was about to rise 30%.

In the past we have talked about our behavioral biases and how they impede us in making sound long-term financial decisions.  The Recency Bias might also help explain the rising level of greed and declining levels of fear.  Simply put, we ascribe more importance than we should to what has happened more recently.  Markets have been rising so we see that as more normal.  In fact, nothing has changed.  .
Cognitive scientists tell us we're one of the few species capable of mental time travel – we can remember the past and imagine the future.  In general, we're very sure about our memories (even when they are inaccurate) and we're better at remembering the immediate past and forecasting the immediate future.  A tangible strategy for dealing with our emotions steeped in our biases is to write a note to our future selves.  The goal is to create a touchpoint for our memories and to hold us accountable for future "mis-rememberings".  Markets will continue to give off lumpy, unpredictable returns.  Having a plan and sticking to it remains a proven way to weather the bumps.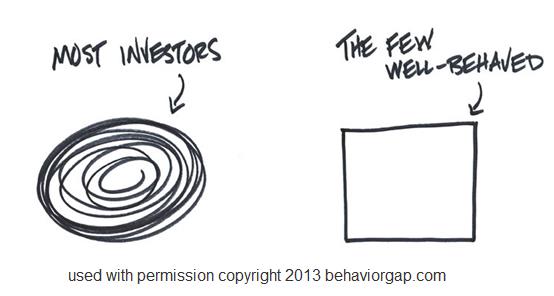 1 http://money.cnn.com/data/fear-and-greed/?iid=SF_INV_FG.  The six indicators are Stock Price Breadth; Junk Bond Demand; Put and Call Options;  Market Momentum; Safe Haven Demand and Market Volatility